War in Ukraine
En fremragende bog om Ukraine.
Noam Chomsky: "Careful, informed, judicious...an invaluabel guide"
Jeg synes man skal støtte den lokal boghandel, så jeg købte den hos Varmings boghandel i Esbjerg.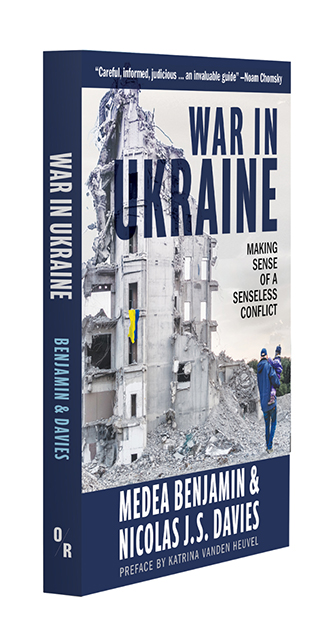 Code Pink (amerikansk kvinde fredsbevægelse):
Medea Benjamin on Ukraine: New Book

Om militære klimautslipp, krig som forretningsidé og veier til fred, av Åse Møller-Hansen.
Trygghet for hvem?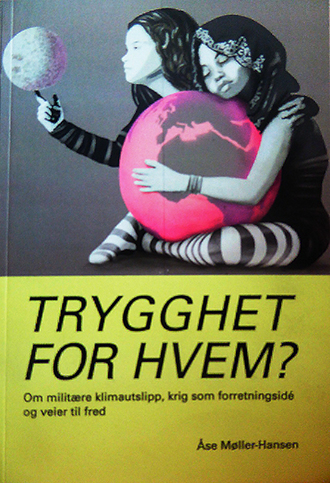 Link til websiden
Link til gratis PDF udgave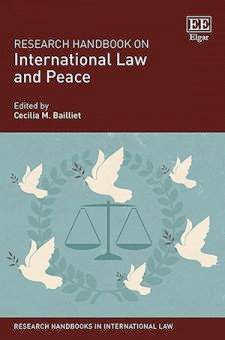 Research Handbook on International Law
and Peace
2019
Research Handbooks in International Law series

Edited by Cecilia M. Bailliet, Institute for Public and International Law, University of Oslo, Norway
Peace is an elusive concept, especially within the field of international law, varying according to historical era and between contextual applications within different cultures, institutions, societies, and academic traditions. This Research Handbook responds to the gap created by the neglect of peace in international law scholarship. Explaining the normative evolution of peace from the principles of peaceful co-existence to the UN declaration on the right to peace, this Research Handbook calls for the fortification of international institutions to facilitate the pursuit of sustainable peace as a public good.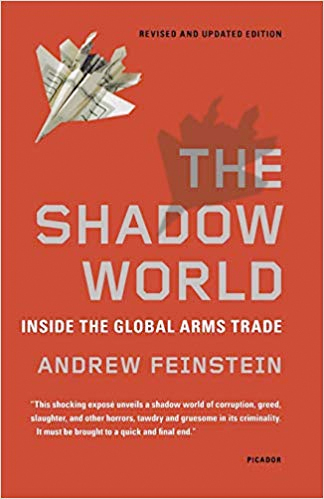 Filmatiseret se Youtube via vores video side
Her kan du læse en stor del af bogen

"Remarkable and courageous. There is enough in Feinstein's book for a dozen film pitches. Bizarre characters leap from the page . . . We knew the arms business was corrupt, but only a book as exhaustively researched as this one is able to reveal just how serious and extensive this corruption really is, and how democracy itself is threatened. The Shadow World is a heroic book by an author who, in writing it, has put himself in the firing line. We surely can't go on leaving this story to Hollywood. The global arms trade totalled $1.6 trillion in 2010, up 53% in 10 years. As the world plunges into a double dip recession, with huge stockpiles of weapons, the script is being written for the ultimate disaster movie." — Sunday Herald

"That the world is awash in weapons is not news. But the way weapons large and small flow from the United States, Britain and other producers to the world's villains is ever astonishing. In The Shadow World, Andrew Feinstein gives us a sweeping and troubling story of how this happens, who benefits, and what consequences follow . . . [Feinstein] writes with a crusading spirit and a depth of detail that lend The Shadow World urgency and authority. Many of the sensational stories he tells have earned attention before, but he adds depth and shows how often patterns repeat . . . A comprehensive treatment of the arms trade, possibly the most complete account that has ever been written." —John Tirman, The Washington Post

"A devastating and scrupulously documented account of the greed, venality, and rampant corruption pervading the global arms trade. Andrew Feinstein has produced a brilliant and massively important book." — Andrew J. Bacevich, author of Washington Rules: America's Path to Permanent War and Ret. Colonel, U.S. Army

"Feinstein's book is sound, timely and invaluable. Diligent readers will be rewarded." —Kirkus Review (starred)

"The Shadow World peels back the veil of secrecy behind which the global arms trade undermines accountable democracy, socioeconomic development, and human rights, causing suffering across the world. In the same way that Andrew Feinstein exposed a corrupt arms deal that darkened South Africa's rainbow nation, he has now turned his forensic gaze on the impact of similar weapons deals around the world. This book is essential reading for anyone who cares about justice, transparency, and accountability in both the public and private spheres, and for anyone who believes that it is more important to invest in saving lives than in the machinery of death." —Archbishop Desmond Tutu
Review
Andrew Feinstein has written an authoritative guide to the business of war. Chilling, heartbreaking and enraging Arundhati Roy The nobility and justice of Feinstein's sentiments are indisputable. The arms trade is a loathsome commerce conducted by people who wear suits and occupy big boardroom tables, but should have trouble sleeping at night Sunday Times The Shadow World peels back the veil of secrecy behind which the global arms trade undermines accountable democracy, socio-economic development and human rights, causing suffering across the world. It is essential reading for anyone who cares about justice, transparency and accountability in both the public and private spheres, and for anyone who believes that it is more important to invest in saving lives than in the machinery of death Archbishop Desmond Tutu The Shadow World is the work of a knowledgeable, committed and angry activist ... he has done a large service Financial Times
About the Author
Andrew Feinstein is the author of After the Party, a political memoir. He is currently an Open Society Institute Fellow and the founding codirector of Corruption Watch in London.
Meet Your Guides to the Shady Global Arms Trade of Shadow World
November 17, 2017 | BY Craig Phillips
POSTED IN War & Military
MORE ABOUT Shadow World
Shadow World is in many senses an epic film, that (as Ian McQuaid wrote in The Ransom Note) "draws together a sordid tale of corruption, violence, and greed that sprawls across decades and continents… the documentary covers the full, hideous spectrum of half a century of arms manufacturing." The "superbly edited, angry documentary about the global arms trade" (Variety) tells of its many spidery tendrils woven across the world, and the number of pundits featured in the film offering revelatory comments will make your head spin at times.
We're here to help. Consider this a guidebook to some of the major players featured in the film, a Who's Who of experts on this twisted story. Shadow World premieres November 20 at 10 pm on Independent Lens [check local listings].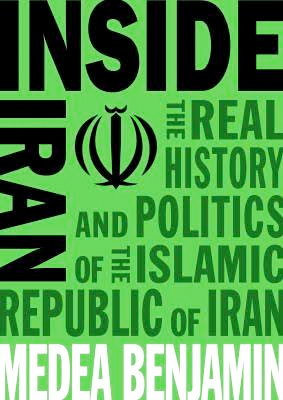 Inside Iran; the Real History and Politics of the Islamic Republic.
israel og Sudirabien ønsker at USA gå ind i Iran med militær.
USA forsyner hemmeligt Saudiarabien med avanceret atomteknologi.
Euroen er ikke kommet på plads til at kunne give Saudiarabien
en mulighed for finasiel basis i stedet for dollaren.
USA bryder internationale handelsaftaler med der boycot at Iran
og dem der køber Irans olie mm.
En fremragende skildring af fredsaktivisten, Codepink's Medea Benjamin

Jeg nægter!
Militærnægtelse i Danmark i 100 år
Forlaget Solidaritet markerer udgivelsen af bogen "Jeg nægter! Militærnægtelse i Danmark i 100 år" med en reception i Aarhus. 29 nov 2017
Forlaget Solidaritet markerer udgivelsen af bogen "Jeg nægter! Militærnægtelse i Danmark i 100 år" med en reception i Aarhus – onsdag den 29. november klokken 17 til 19 i Dokk1, møderum 2, Hack Kampmanns Plads 2.
Bogen er på 450 sider, og forfatter er Stig Hegn. Derudover har kendte som ikke så kendte militærnægtere bidraget med afsnit i bogen.
Viggo Jonasen, som har bidraget med information til bogen, vil indlede om: Militærnægterbevægelsen – en stærk social bevægelse.
Læs hele artiklen i Arbejderen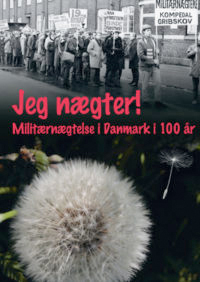 Du kan købe bogen på Solidaritet.
De skriver:
Det var i 1960erne og 1970erne militærnægteriet kulminerede i Danmark, og bogen giver et livligt og detaljeret indblik i nægternes liv og bedrifter dengang, i bl.a. den aktive Militærnægterforeningen.
Men starten er et tilbageblik på Frederik Bajer med Dansk Fredsforening og Hørups kamp mod bevillinger til militæret. Så de vigtige bevægelser Kampagnen mod Atomvåben, Nej til Atomvåben som forudsætning for nægteriet.
Udlandet inspirerede den danske kamp, dels War Resisters' International, dels Marx og Karl Liebknecht. 1930erne og den kolde krig prægede på hver sin måde fredskampen og antimilitarismen. Bogen slutter med et afsnit mod Danmarks militaristiske udenrigspolitik og kampen mod den i vor tid.
Alt dette fremstiller bogen fra en hel del vinkler, mange nægtere har bidraget med synspunkter og oplevelser, mange nægtere har fundet billeder fra dengang i Gribskov og Kompedal hvor blomsten af Danmarks ungdom flokkedes.
Bogen er Danmarks første samlede beskrivelse af militærnægtelse, pacifisme og kampen mod krig.

Ny Kold Krig af Marie Krarup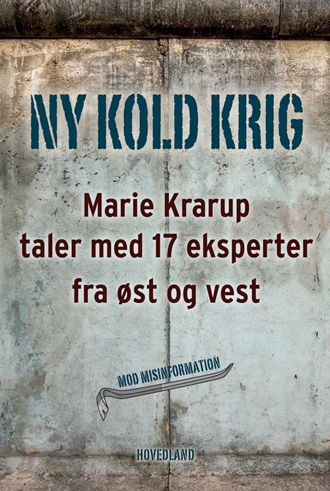 Marie Krarup: »Jeg tror ikke på, at russerne har onde intentioner«
Information d. 24/2 - 2018
...Marie Krarup er en ener, når det gælder Rusland-debatten i Danmark. DF'eren er en af de stærkeste fortalere for en mere forsonende kurs over for Rusland. Hun har gentagne gange sagt, at Rusland ikke udgør en trussel. Og står det til forsvarsordføreren bør vi droppe sanktionerne mod landet og samarbejde med Putin på en række områder, for eksempel i kampen mod islamistiske terrorister.
»Men jeg elsker ikke Putin,« understreger hun. »Jeg forholder mig særdeles kritisk til ham og til det autoritære system i Rusland.«
Hendes kritikere har kaldt hende nyttig idiot, femte kolonne, Putins ven og landsforræder. Selv mener hun, at der i debatten er et unuanceret billede af Rusland, hvor landet dæmoniseres, fordi man særligt i EU har brug for et fjendebillede for at holde sammen på sit projekt.
Derfor har hun skrevet en bog. Ny Kold Krig – Marie Krarup taler med 17 eksperter fra øst og vest hedder den. I indledningen og efterordet redegør politikeren for sin egen indblanding i debatten og for sit syn på Rusland. De resterende sider bliver brugt på interviews med personer, som ser forskelligt på landet mod øst. På forsiden af bogen er der en illustration af et koben med teksten »mod misinformation«...

Syrien

Midt under den syriske borgerkrig er Adam Holm rejst ind i regimets hjerte i Damaskus for at finde svar på, hvordan befolkningen her fortsat kan støtte den brutale præsident Assad. Et personligt og udfordrende portræt af den smukke hovedstad og de hårdt prøvede borgere.
Udgivet på Kristelig Dagblads Forlag.
Ikke voldelig konfliktløsning:

Vreden er en gave
kristelig Dablads Forlag
Barnebarnet Arun Gandhi havde som dreng vanskeligt ved at styre sit temperament og levede derfor i to år sammen med sin berømte bedstefar i dennes indiske ashram. Som den store åndelige leder, Gandhi var, greb han barnebarnets udfordringer pædagogisk an og fik efterhånden drengen til at forstå, at vrede og frustration kan være en kilde til positiv forandring, hvis blot man lærer at omsætte de svære følelser til meningsfulde handlinger.
Had og vrede skal mødes med respekt, forståelse, accept, anerkendelse og medfølelse, så den onde cirkel bliver brudt. I hvert kapitel opsummeres bogens vigtigste temaer og citater, så læseren kan bruge Gandhis livsvisdom i sit eget liv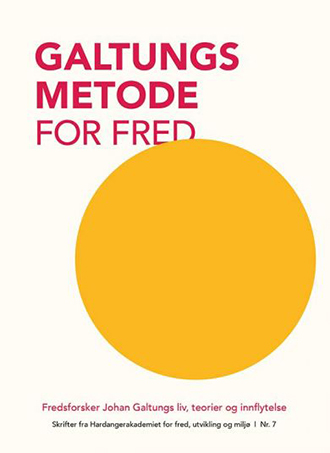 Galtungs metode for fred
Fra forlaget:
fredsforsker Johan Galtungs liv, teorier og innflytelse
Susanne Urban Pocket Bokmål
Skrifter fra Hardangerakademiet for fred, utvikling og miljø.
Johan Galtung, nestor i fredsforskning, har meglet i utallige konflikter gjennom et halvt århundre. Gjennom kurs og symposier har han i tiår poengtert en viktig erfaring:
Det gjelder alltid, alltid å spørre - hvordan ser ekteskapet / den arbeidssituasjonen / det Afghanistan ut, som du har lyst til å leve i?
Link til websiden hvis du vil købe bogen - f.eks. gennem din lokale boghandel
Link til pdf med bogen - en af de få bøger som der er anticopyright på.

GUIDANCE ON MEDIATION OF CEASEFIRES
"Ceasefires are a major opportunity to set the foundation for inclusive and comprehensive peace talks"
Rosemary A. DiCarlo, Under-Secretary-General for Political and Peacebuilding Affairs
Link til pdf - filer.
The Department of Political and Peacebuilding Affairs (DPPA) plays a central role in United Nations efforts on conflict prevention, peacemaking and sustaining peace. DPPA monitors and assesses global political developments to detect and prevent potential crises, to help defuse con- flict and to promote lasting solutions. DPPA offers multidimensional, action-oriented analysis, electoral assistance and mediation support to the UN Secretary-General, special envoys, heads of relevant UN missions, regional offices, Resident Coordinators and UN Country Teams in complex political situations to address emerging crises and support national preventive capacities.
The Mediation Support Unit in DPPA's Policy and Mediation Division is the UN's system-wide ser- vice provider of mediation support. Its activities include providing operational support to medi- ation, facilitation and dialogue processes, strengthening the mediation capacity of partners and developing mediation guidance and best practice.
© United Nations Department of Political and Peacebuilding Affairs September 2022. All rights reserved.
Drafted by the Mediation Support Unit of the Policy and Mediation Division, UN Department of Political and Peacebuilding Affairs. The Mediation Support Unit is grateful to all who contributed valuable advice and comments throughout the consultations and review process of this publi- cation.
Suggested citation: United Nations Department of Political and Peacebuilding Affairs, Guidance on the Mediation of Ceasefires, September 2022, https://peacemaker.un.org/thematic-areas/ ceasefires-security-arrangements
Cover Photo: Soldiers from the Khmer People's National Liberation Front Armed Forces praying for peace, after having turned in their weapons under phase two of the ceasefire agreement. July 1992. Credit - UN Photo/Pernaca Sudhakaran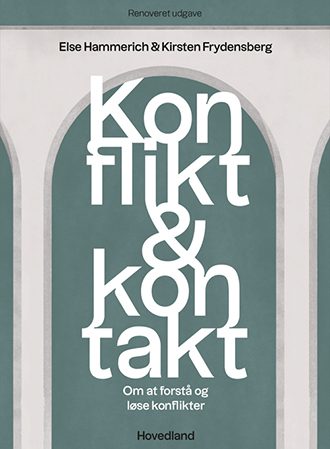 Konflikt & kontakt
forlagets omtale:
Konflikt og kontakt
Af Else Hammerich, Kirsten Frydensberg
En praktisk håndbog skrevet til alle dem, som i deres arbejde har med mennesker – og konflikter - at gøre: undervisere, ledere, læger, sundhedspersonale, socialrådgivere, sagsbehandlere, præster, pædagoger og mange andre. Den røde tråd i bogen er den klassiske ikke-volds tradition samt nyere freds- og konfliktforskning. F.eks Galtung og Ghandi.

Konflikt og kontakt er en både pluralistisk og pragmatisk bog. Bogen arbejder med spørgsmål som:
Hvordan optrappes en konflikt?
Hvordan afspændes en konflikt?
Hvordan tackler man interkulturelle konflikter?
Hvordan kan man skabe et arbejdsmiljø, der kan rumme og bruge konflikter?

»Bogen er dejlig overskuelig og ligetil. Den er dyb og vedkommende; den baseres på en omfattende teoretisk og praktisk indsigt i konflikter ... Ledere skal have begreb om konflikter. Det kan man få i denne bog.«– Steen Hildebrandt, Børsen

Birgitte Quist Sørensen, Generalsekretær, Folkekirkens nødhjælp har skrevet en varm anbefaling af bogen i den nye udgave af bogen.
Link til Center for Konfliktløsning som bruger denne bog som grundbog.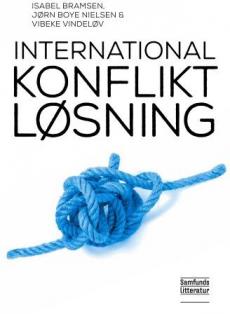 International konfliktløsning
af Isabel Bramsen, Jørn Boye Nielsen og Vibeke Vindeløv, 2016
Denne bog er en grundlæggende indføring i konfliktløsningstilgangen til internationale konflikter fra konfliktoptrapning til deeskalering på elite- såvel som græsrodsniveau.
Bogen introducerer afgørende spørgsmål om konfliktdynamikker, magt, følelser, vold og ikke-vold og beskriver konfliktløsningstilgange fra forebyggelse og fredsbevaring til mægling, fredsopbygning og forsoning.
Endelig fremhæves særligt relevante temaer om medier, køn, civilsamfund og globalt ansvar i forhold til international konfliktløsning. Undervejs eksemplificeres der med relevante cases og præsenteres forskellige teoretiske synspunkter fra psykologi, sociologi, antropologi, jura og statskundskab.
International Konfliktløsning er væsentlig læsning til undervisning, oplysning og arbejde indenfor fred, konflikt, sikkerhed, journalistik og international politik.
Forlag: Samfundslitteratur
Sprog: Dansk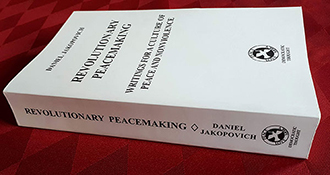 Dr. Daniel Jakopovich's book:
Revolutionary Peacemaking:
Writings for a Culture of Peace and Nonviolence
(Democratic Thought, pp. 527) has recently been published. This book is a collection of interdisciplinary political and philosophical writings which explore some of the key issues of peace research, including the character and roots of various major forms of structural and cultural violence in contemporary capitalist society, impediments to the development of humane democratic institutions and relationships, interconnections between the oppression of humans and violence towards animals, and political strategies for deep, transformative peacemaking change.
Helping to formulate the philosophical and strategic foundations of revolutionary peacemaking, these writings constitute a unified endeavour to advance the creation of a democratic, humane and peaceful society which would foster compassion and nonviolence towards all sentient beings.
Daniel Jakopovich is a sociologist, philosopher, poet, an animal liberationist, a peace movement intellectual and organiser. He obtained a PhD in Sociology at the University of Cambridge, where he also taught at the Department of Sociology. Previously a Council member of the IPB, he is the Peace and Disarmament Programme Manager at Quakers in Britain.
Her kan du læse mere og bestille bogen
Research Handbooks in International Law series

Rapporter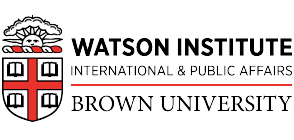 The Costs of War Project is a team of 50 scholars, legal experts, human rights practitioners, and physicians, which began its work in 2010. We use research and a public website to facilitate debate about the costs of the post-9/11 wars in Iraq and Afghanistan, and the related violence in Pakistan and Syria. There are many hidden or unacknowledged costs of the United States' decision to respond to the 9/11 attacks with military force. We aim to foster democratic discussion of these wars by providing the fullest possible account of their human, economic, and political costs, and to foster better informed public policies.
Project Goals:

To account for and illustrate the wars' costs in human lives among all categories of person affected by them, both in the US and in Iraq, Afghanistan, and Pakistan;

To tell as accessible as possible a story of the wars' costs in US federal and local dollars, including the long-term financial legacy of the wars in the US;

To assess the public health consequences of the wars, including for the countries of Iraq and Afghanistan and for US veterans living with war injuries and illnesses;

To describe how these wars have changed the political landscape of the US and the countries where the wars have been waged, including the status of women in the war zones, the degree to which Iraq and Afghanistan's fledgling democracies are inclusive and transparent, and the state of civil liberties and human rights in the US;

To identify less costly and more effective ways to prevent further terror attacks.
Watson Institute
International & Public Affairs
Brown University Link

Link til: Costs of war projekt

The U.S. Military's Contribution to Climate Change

En bæredygtig dansk udenrigs- og sikkerhedspolitik
af riko.nu | jun 12, 2017 | Aktuelt, Danmarks Udenrigspolitik |
Udenrigspolitisk Gruppe fra RIKO vil hermed præsentere den første version af en rapport, hvis endelige version følger senere i 2017, om en anden tilgang til dansk udenrigspolitik. Fokus for rapporten er en bæredygtig tilgang til dansk udenrigs- og sikkerhedspolitik med vægt på ikke-militære komponenter, diplomati, internationale organisationer og konfliktløsning.
Læs blandt andet om, hvordan RIKO ser konfliktløsning i fremtiden blive anvendt i udenrigs- og forsvarsministeriet i Danmark, og om vigtigheden af en opprioritering af nedrustning og våbenkontrol i dansk udenrigspolitik.

Trump unveils national security plan
ca. 2 min
CNN offentliggjort den 18. dec. 2017
President Trump unveiled his "America First" foreign policy, blasting the actions of previous administrations on immigration, the Iran nuclear deal and trade pacts, among others. CNN's Jeff Zeleny reports.

Rapporten
Trump: national security strategy
Klip derfra:
...Military
U.S. military strength remains a vital component of the competition for influence. The Joint Force demonstrates U.S. resolve and commitment and provides us with the ability to fight and win across any plausible conflict that threatens U.S. vital interests. The United States must retain overmatch— the combination of capabilities in sufficient scale to prevent enemy success and to ensure that America's sons and daughters will never be in a fair fight. Overmatch strengthens our diplomacy and permits us to shape the international environment to protect our interests. To retain military overmatch the United States must restore our ability to produce innovative capabilities, restore the readiness of our forces for major war, and grow the size of the force so that it is capable of operating at sufficient scale and for ample duration to win across a range of scenarios...
Dermed kan andre lande ikke have sikkerhed.
Oluf Palme:
"Kun en fælles sikkerhed, der indbefatter alle, vil kunne sikre en fredelig verden."
Man kan altså ikke skabe sikkerhed på et andes lands beskostning.

cbsnews - video med Trumps tale i forbindelse med hans national security strategy
ca. 27 min
Her fortæller Trump bl.a. at han vil sørge for at Nord Korea ikke kan beholde sine atomvåben, det skal USA nok sørege for.
Nord Korea udgør ikke nogen fare, de et, ved at de bliver udslettet hvis de bruge dees atomvåben, man de har dem for at hvis de bliver angrebet, kan de påføre fjende et stort tab.

Donald Trump to unveil new 'America First' national security strategy
news.com.au d. 19/12 - 2017
...The strategy document asserts that "for generations the conflict between Israel and the Palestinians has been understood as the prime irritant preventing peace and prosperity in the region. Today, the threats from radical jihadist terrorist organisations and the threat from Iran are creating the realisation that Israel is not the cause of the region's problems."...

PET:
CTA - Center for Terroranalyse
12/1 - 2017
Vurdering af terrortruslen mod Danmark

Efterretningsmæssig
Risikovurdering 2017
Efterretningsmæssig Risikovurdering 2017
Rapporten indeholder en aktuel efterretningsmæssig vurdering af forhold i udlandet af betydning for Danmarks sikkerhed.
19-12-2017 - kl. 13:00
Dette års udgave af Efterretningsmæssig Risikovurdering fra Forsvarets Efterretningstjeneste lægger vægt på cybertruslen, på Ruslands politiske og militære aktiviteter samt terrortruslen fra militante islamistiske grupper.
Rapporten indeholder en aktuel vurdering af forhold i udlandet af betydning for Danmarks sikkerhed. Den beskriver aktuelle og mulige trusler i et tiårigt perspektiv, og fokuserer på områder med udsendte danske enheder, på terrornetværk i udlandet, som truer Danmark og danske interesser, herunder vores udsendte styrker, samt på konflikt- og kriseområder i verden.
Vurderingerne er efterretningsmæssige, fordi der ligger efterretningsmæssig indhent­ning til grund for analyserne. Da den er uklassificeret og skrevet til offentligheden, er der grænser for, hvor detaljeret den kan være.
Redaktionen er afsluttet den 30. november 2017.
En aktuel vurdering af forhold i udlandet af betydning for Danmarks sikkerhed